Small Things That Change Lives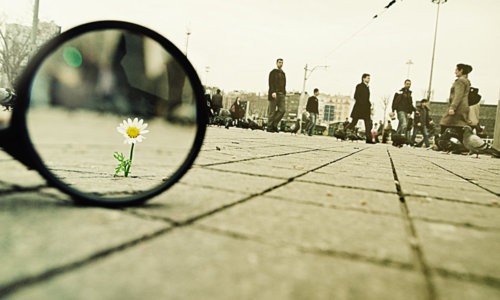 "The teacher affects eternity. He can never tell when his influence will stop."
Over the years, I was fortunate to be under the guidance of a handful of people who taught me lessons that changed my life. From schoolteachers to private tutors, military instructors, and even friends, these people left such a great impact on me that they invariably changed the way I think and learn.
Back in secondary school, English Langauge was a subject I struggled with. I found no joy in reading and had little to no interest in English classes, which spanned the longest period then. English lessons were a painful ordeal at worst and an extended recess at best.
My mother enrolled me into English tuition and things took a turn from there. When I first entered his class, I was taken aback. Unlike typical school lessons, there were no flashy presentation slides, no shambolic mind maps nor endless grammar drills. Yet his classes sparked my interest in reading, writing, and falling in love with the language. It was not because he had an excellent teaching pedagogy – things were kept simple and minimalistic. Neither was it because he had 'key methods' to tackle exam questions. If at all, his classes at first glance were far from interesting. It was just chalk, board, and himself. What was in play and how did it have such profound implications for me? His passion. His passion for the subject was overwhelming and overwhelming. He spoke with zest and enthusiasm about a myriad of topics. The way he encouraged us to steer away from rote learning and foster curiosity, to ask 'why things happen', beyond knowing 'how things happen'. He challenged us to think rather than to memorise. Over time, I began to love the subject and, more specifically, I began to love his classes. The best teachers don't have the best teaching methods; they inspire you and make you love the subject.
When we enter junior college, Economics is a subject almost entirely alien to us. The enthusiasm of studying a new subject vanished as quickly as it materialised. In fact, I vividly recall how I first struggled to understand the concept of price elasticity of demand and the punctuation of ceteris paribus in our essays. Achieving single digit scores for economics tests was commonplace and tutors never failed to hound their students for the need to evaluate their arguments. But what the heck is evaluate? Dark days shrouded upon us as we transitioned from microeconomics to macroeconomics without actually knowing what we've learnt for the former.
Until my class had a new economics tutor who gave us a beacon of hope for a subject that no one really understood. Our new tutor, passionate about the subject, was eager to share the joy in learning economics. As a young college tutor, he was very much aware of the difficulties students faced in grasping economic concepts. He took time to devise a structure and technique to aid students in analysing and understanding them. His passion was not only for the activity of teaching, but also for the ends it serves. Such teachers have humility in knowing that they serve a purpose larger than themselves.
"Those who love teaching teach others to love learning."
Even outside formal academic education, the great teacher continues to inspire – this time in the domain of military training. "Lead by example", "do the right things, even when no one is looking", "integrity" and "care for soldiers". These are some of the mantras that were drilled into us from the beginning of the officer cadet course. You might just roll your eyes and dismiss these as foolish ideals. Yet I've actually met someone who embodies all these values and never fail to show us that it can be done. His dedication, discipline and concern towards the platoon inspired many to strive towards achieving such ideals. Most will remember him as the instructor who gave the most terrifying 'tekan' sessions. But guess what? The same instructor, who everyone hated for giving us relentless and brutal punishments, became the same instructor who touched the hearts of most of his students. The mediocre teacher tells. The good teacher explains. The great teacher inspires.
You don't have to be an excellent teacher to change the hearts and minds of others. The people whom I have shared above weren't the best teachers. Yet they made the most impact on their students' lives. They exhibited the same passion for the subjects they taught, unwavering dedication to help others understand what they teach, and genuine concern for the well-being of their students.
Because of what they have done, they have provided an inspiration for their students and set an impetus for them to change for the better. The things they did were not superhuman feats but very much achievable by you and me. It is the genuine desire to impact others, and to help others achieve greater heights, which inspires. Many of us will definitely have someone who deeply inspired us because of certain things they have done. It will be my greatest wish to see more people taking the initiative to help one another grow both intellectually and emotionally, to fervently speak about their passions and to share lessons they have learned with others.
The next time you meet your friends, try speaking about your passions, try sharing something new you've learned, or lend a helping hand to those in need. It is passion, dedication and compassion that inspires. It may not seem like much now, but these are the small things that change lives.