More Adults Getting Tuition...For Themselves.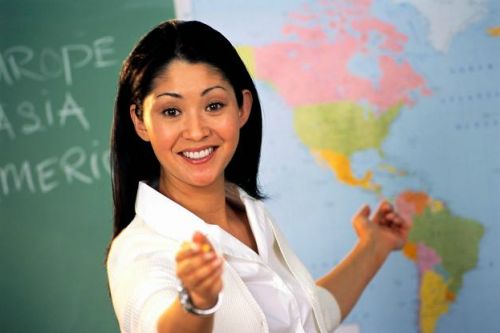 OWL NEWS, 25 SEP, 2035:  Adult Tuition. It's not the latest pornographic fetish, nor does it have anything remotely to do with this year's bestseller, Ninety Shades Of Twilight.
Instead, Adult Tuition refers to the fast growing industry offering specialized, personalized help to working adults for their daily 8-7.
It works like conventional tuition. A self-proclaimed expert is engaged, often through private arrangements, to provide scheduled, pay-by-hour assistance improving work performance.
A recent survey by the Tomorrowland Ministry of Everlasting Education and Work (MEEW) suggests as many as 3 of 5 working adults have considered or are already receiving tuition. The same survey highlighted work stress, peer-pressure, and self-perceived incompetence as key reasons behind Adult Tuition's increasing popularity.
Increasing Competitiveness
Employees are feeling the heat. When interviewed, Mr Seow Ong, a mid-level employee at a local SME, noted that tuition for work is fast becoming the only means to job excellence.
"The entire industry is so competitive now. Everyone is either taking this tuition or that tuition. If I want to do well, I need to keep up with the rest, otherwise I will do badly, and my year-end bonus and promotion will be threatened", he said.
Although there is no evidence to suggest Adult Tuition actually boosts productivity or holds any benefits whatsoever for Tomorrowland's economy, competitiveness for its own sake is not always bad. Just last year, Tomorrowland moved up seven ranks to take the top spot on Statistics International's Global Competitiveness Survey.
Ms Sylver Poon, a fresh grad who recently secured a job at a prestigious conglomerate, was appalled at apparent profiteering in the Adult Tuition industry. However, she reluctantly disclosed that she was herself receiving tuition from a premium tuition agency.
"These people are obviously over-pricing their services. Really very expensive you know. But since young my parents have always arranged a whole list of tuitions for me, and I really benefitted from it. Without tuitions, I could not have gotten where I am now.  When I didn't have tuitions anymore, I didn't know what to do. That's why I decided to engage P. Rada Tutors to help me achieve success."
"Yea, they are expensive, but I can afford it. If I get those LC tuition agencies every time we talk about our tutors at the office I very malu one leh," she also said. Owl News believes LC refers to 'low-cost'.
Learning Beyond The Workplace
The number of Adult Tuition agencies like P. Rada has been steadily increasing in response to growing demand for mature professional help. Many of these enterprises, like P. Rada, have names targeted at the adult demographic.
"We believall employees, even CEOs, have unlimited potential. And this potential should be maximized through intensive, extensive and expensive tuition. Even if they are already making millions a year, they can always work harder and make more," said Mr Oh Poh Choon, CEO of Bieber Consultants.
"That's why me and my BBCTers offer a wide range of integrated and holistic courses to really make sure each and every employee can one day become a CEO like me". When asked further how that was possible when every company only has one CEO, Mr Oh said there are also CFOs and COOs around.
Popular courses offered by BBCT include Dealing With Office Politics, How To Get To Work On Time, and this reporter's personal favourite, Making Lunch Hour Count. Indeed, these lessons are not what conventional classrooms or workplaces can offer.
Administrative Concerns
When contacted, the MEEW spokesperson (who declined to be named) revealed that the Ministry was concerned with this budding industry.
"We are looking closely at this because many adults are scheduling tuition on weekends. According to Ministry guidelines, tuition is technically also work. So this is not right because we have the five day work week. Adults should not need to work on weekends. Weekends are for family time. Adults should have their weekend free to spend with their children, who do not have to go to school on these days".
Love it or hate it, Adult Tuition is fast establishing a foothold in Tomorrowland, a nation long used to education being expensive, exclusive and esoteric (just like this word). Since it's here to stay, you might want to get a tutor soon, before you're left far, far behind.
---
In case you were wondering, the above article is fictitious. (Thankfully) Tomorrowland does not exist, and neither do the people, organisations or events mentioned above.